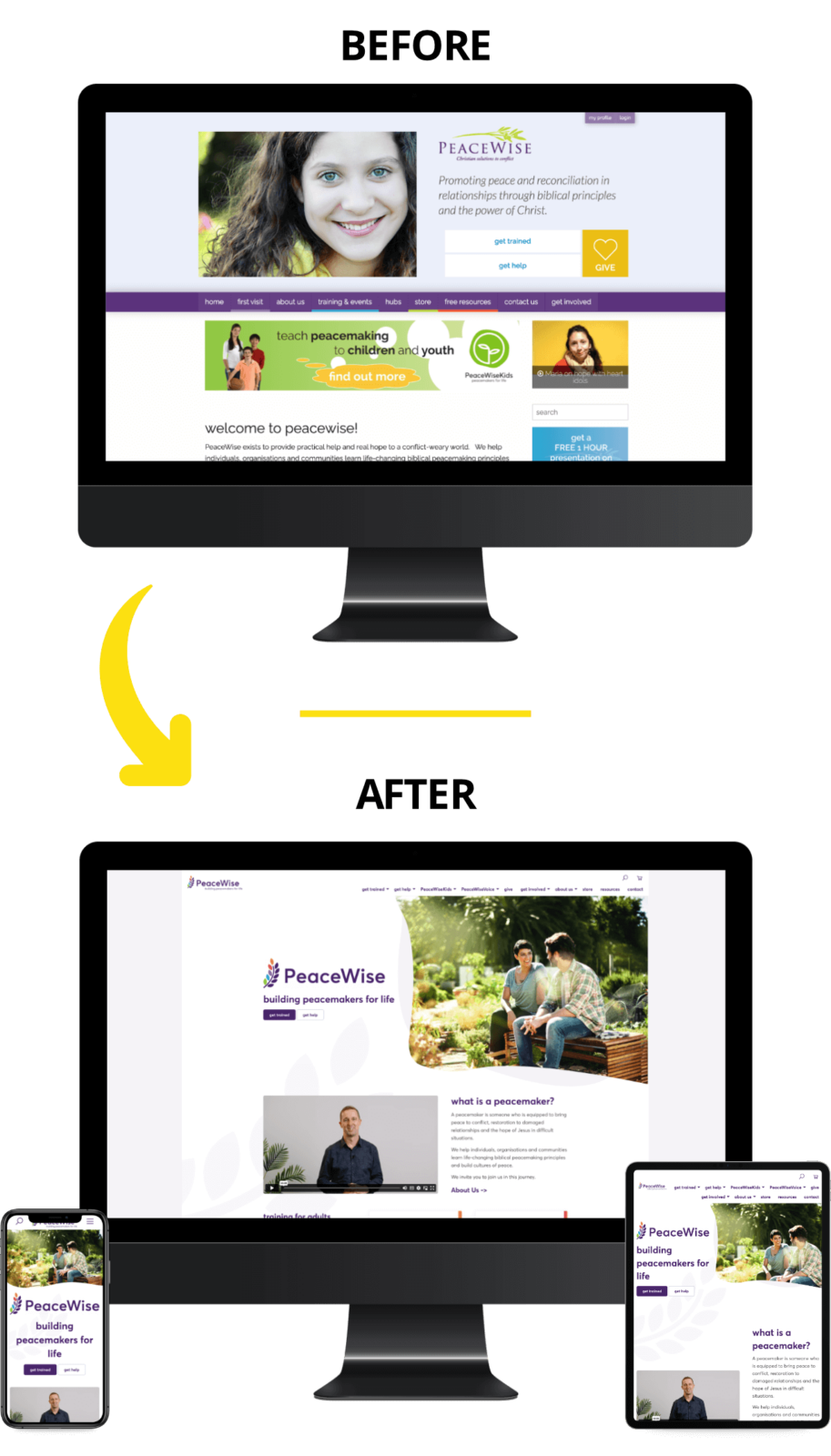 In early 2021 PeaceWise went through the process of creating a new unified, brand, logo and graphical design for all PeaceWise products and services and therefore needed a fresh, integrated web presence. Having gone through the rebrand process with Cadence Media, they then turned to Spark to bring their vision to life.
We built them a new WordPress site, with various custom pieces needed for them to properly organise and manage their content. We migrated selected content from their old sites, while PeaceWise wrote significant amounts of new content to update and extend the information on the site.
With PeaceWise having decided to use an external service (Arlo) for events, we set up a seamless integration with Arlo for displaying upcoming events including numerous options for filtering and searching.
Their online store and donation processes were refreshed, including direct integrations with Stripe and Australia Post.
The designs had a number of unusual, complex elements including oddly shaped cutouts around images and "wave" separators between sections. We were able to not only implement these designs but also to do so in such a way as to make it easy for PeaceWise to apply them at will as they continue to expand the content on the site over the coming years.