Focus on the Family Australia had an existing website, however it was visually outdated and their team struggled to manage their extensive library of content via the Drupal CMS it was built on.
They came to Spark Web Solutions seeking a new site with a fresh, attractive design, clearer navigation and easier management. Also key on their list of requirements was the migration of their more than 8000 items of existing content across to the new site.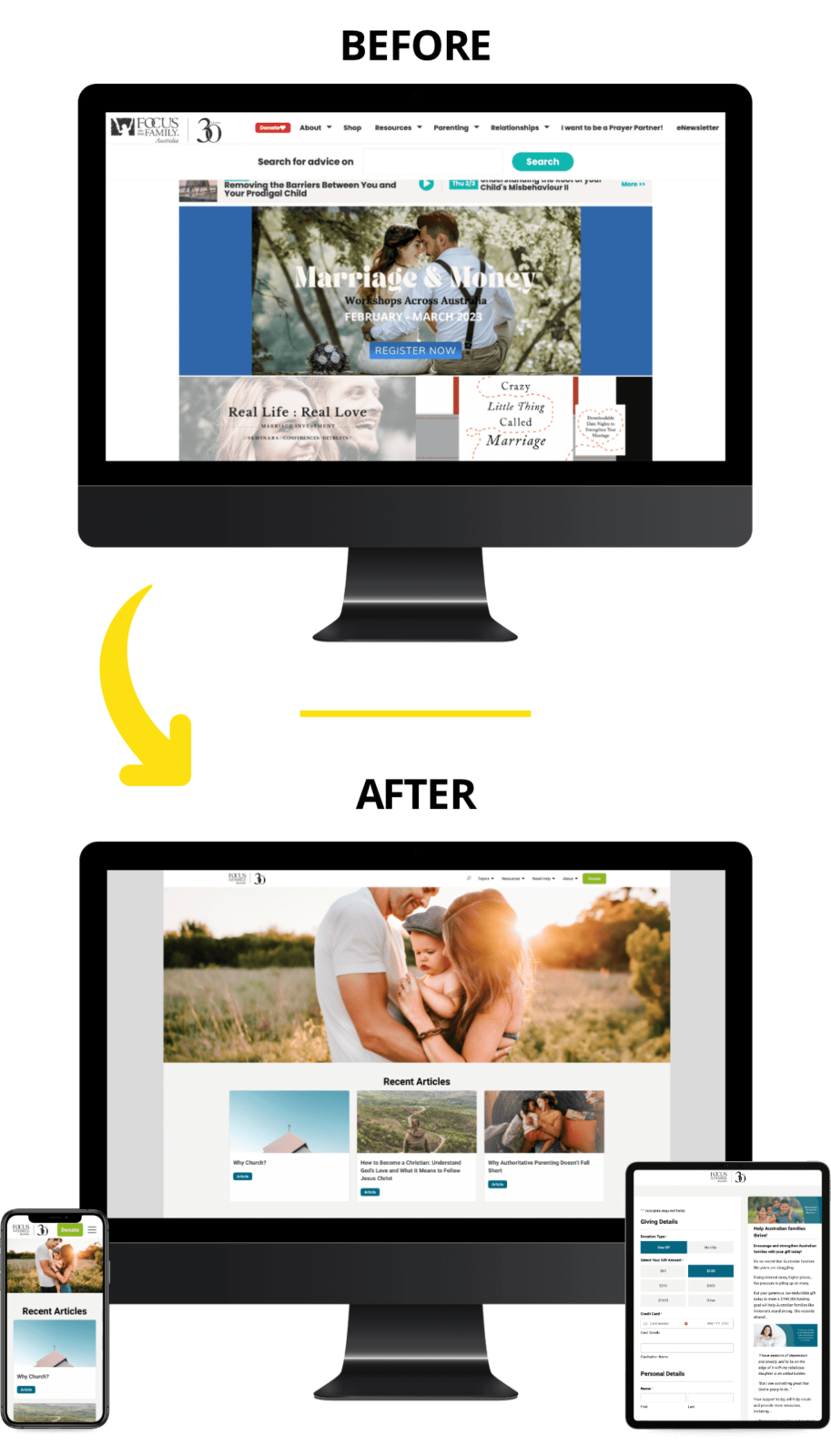 We set about coming up with a new design, drawing on their Canadian sister site as inspiration. We then migrated their existing content from Drupal to WordPress and defined a new structure and navigational system to make it easier for visitors to find the help they are looking for as quickly as possible. Finally, online donations and a shop for the books and other products they sell ensured that Focus on the Family now have a well-rounded online presence that will serve them faithfully for years to come.
The end result is a huge improvement over the previous site, both for visitors and for Focus on the Family themselves.